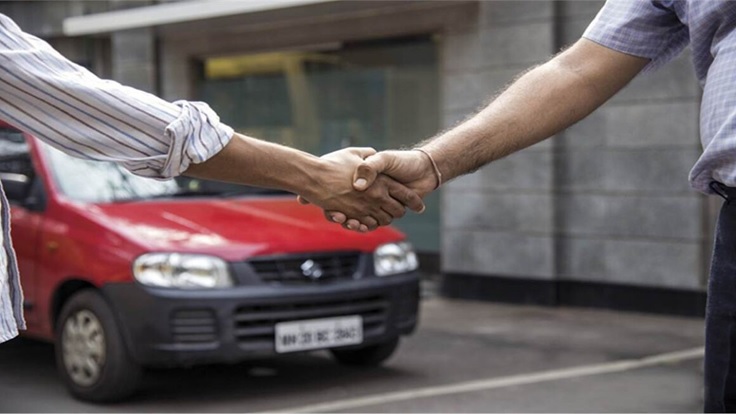 When the time comes to trade in your old car and upgrade to something better, there are quite a few pitfalls to watch out for, which we outline in this short article. Buying any used car is going to be a serious investment, and with that in mind, here are a few mistakes to avoid.
Failing to do your research – A second-hand car might look in great condition at first glance, yet there could be major issues that are not apparent. The first thing to do is check the rear section of the owner's manual and see if the car has been regularly serviced; all maintenance details should be recorded in the rear section of the owner's manual.
Buying the first car you see – If you are an impulsive type, you might regret making a quick decision; the best idea is to sleep on it and take a look at a few other vehicles before making a decision. If you don't know very much about cars, hire a mechanic to accompany you when viewing cars, which would reveal any issues. It is easy to be over-optimistic when looking at second-hand cars and always remember it is a buyer's market. When you are ready to go ahead with a purchase, there is affordable second-hand car finance from a leading UK finance company.
Paying more than you should – Of course, the seller is aiming to get the highest price he can for the car and if you have a degree of negotiating skills, this should stand you in good stead. When viewing a used car, make a note of all minor issues and use this to negotiate a discount, while also looking at current market prices.
Buying 'sold as seen' – If you buy a used car from a private seller, the vehicle would normally be 'sold as seen', which means you have zero warranty. This is one reason to buy from a reputable car dealership, where you would receive a fair warranty. The last thing you want is to buy a used car, only to discover there are serious issues with the vehicle.
Spending more than you can afford – This is easily done, especially if you don't set a realistic budget and this can quickly lead to debt. We all need to stay within our financial boundaries, so it is important to set a budget and stick to that.
Don't make rash decisions and if you are not so knowledgeable about cars, ask a qualified mechanic to appraise any car you are thinking about buying.